About Pepperbox Interiors
Pepperbox specialises in hand painted furniture and accessories for the home. It represents a combination of thirty years trading in vintage and antique furniture, and a lifelong fascination with interior design.
I opened Pepperbox, the shop, in November 2006 in Cuckfield and, following six successful years, the Pepperbox Studio Barn in West Grinstead opened its doors in July 2012 to showcase larger items of furniture.
I carefully source all of the furniture and accessories myself and my team and I restore and hand paint the pieces using Farrow and Ball paint in our workshops. What makes Pepperbox special is the fact that we are bringing life back to furniture that might otherwise have been destined for the bonfire. Even after all these years the transformation from an unloved and unwanted piece to a beautiful piece of furniture still brings a warm smile to my face and being able to offer my customers such quality and value for money is so very rewarding. On the surface painting furniture would appear quite simple, however, to achieve our exacting standards and quality of finish makes this a time consuming and messy, but very pleasing process. Customers say that the selection of pieces combined with the quality of painting sets Pepperbox apart from our competitors.
To compliment the furniture I choose a subtle range of stunning vintage and decorative accessories together with a range of soft furnishings that tone with the wonderful chalky shades of paint.
Whilst we also have some beautiful soft furnishings and accessories from quintessentially British companies such as Kate Forman, Sarah Hardaker and Peony & Sage along with delightful pottery from Jane Hogben, we also stock exclusive products created by local friends of Pepperbox. It has always been a passion of mine to be able to provide my valued customers with something a little different, something a little bit special and something you won't see in every shop on the High Street.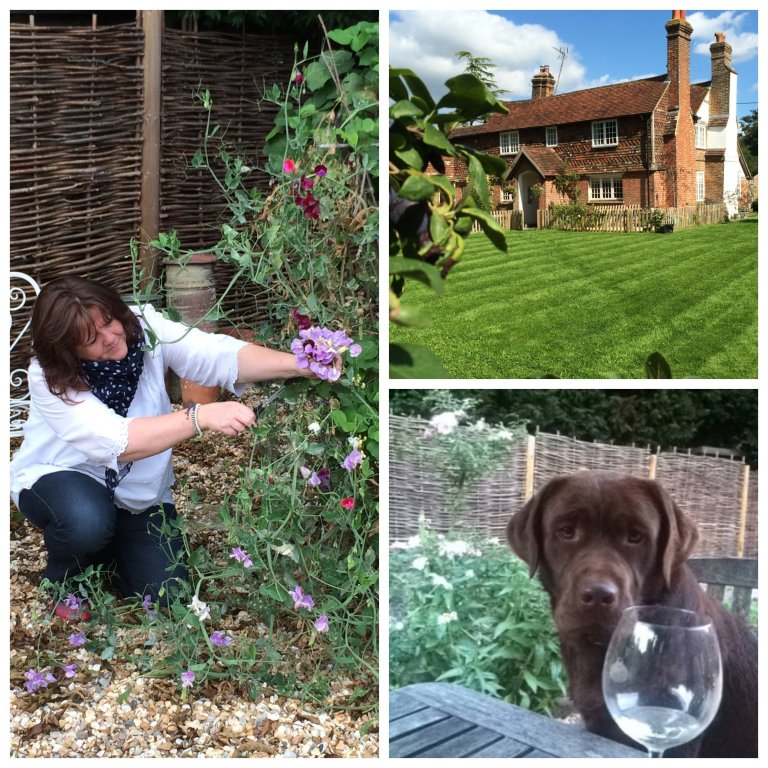 About Me
For many years I worked in the City of London and used to wile away the endless hours of commuting by planning my dream home and business. I happily gave that job up to have our children and whilst they were growing up I dabbled in buying and selling via local antique markets still longing, one day, to open a shop.
When Georgina and James were happily settled at school I decided (with huge support and encouragement from my hubby) that the time was right. I suppose my love for interior design stems from my dear Mother. As a youngster we spent many hours together going to antique fairs sourcing furniture and working together on colour schemes for our family home. She had a wonderful eye but she would not be approving of painted furniture for that I am sure so now, having recently lost my father too, I find our home is filled with a mix of antique mahogany, oak and painted Pepperbox furniture, mixing old with new works so well and it is most definitely the way forward.
Our home is a Grade II Listed Farmhouse which John, the children and I have spent the last (at times pretty stressful) fifteen years restoring. We share our home and lovely garden with Buddy our beloved, but very naughty Chocolate Labrador, Pudding our adopted cat (she adopted us) and numerous ducks and chickens.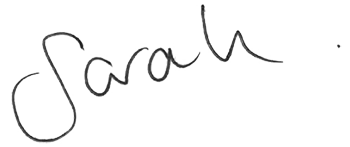 Sarah Brehaut
HOW TO PURCHASE
The easiest way to express interest in any of our hand-painted furniture or decorative accessories is to call us on 01444 441200 quoting the products Reference and description, alternatively you can either click the enquiry button located on each items page to simply use the contact form in the bottom of every page. We can deliver our furniture and accessories to anywhere within the UK but are more than happy for you to organise your own delivery of larger items.
"
The most important work you will ever do will be within the walls of your own home
"
President Harold B. Lee