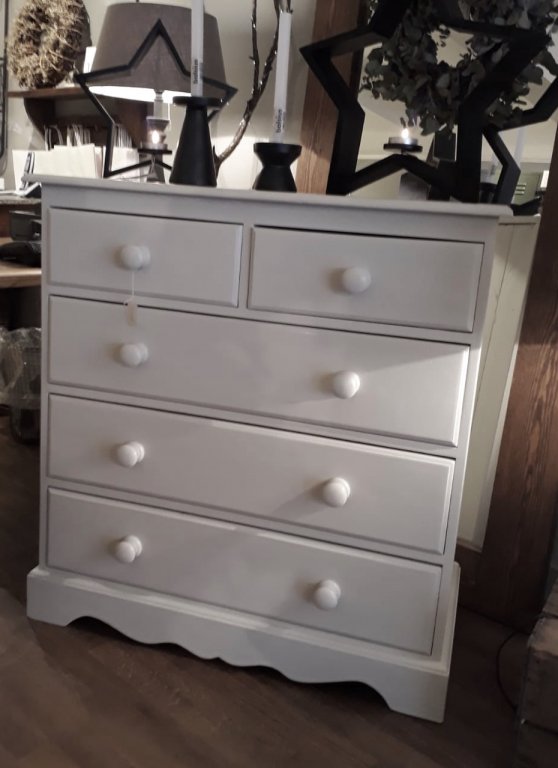 Hand Painted Pine Chest Of Drawers
OUT OF STOCK
A simple straight forward and practical two over three solid pine chest of drawers hand painted in Farrow and Ball Shadow White.
SOLD
Ref:
PB525
Category:
Chests of Drawers & Sideboards
Size (H x W x D):
97.00cm x 92.00cm x 46.00cm
Enquire
GET IN TOUCH
Thank you for expressing interest in one of our products, please enter your details in the form below and we will contact you as soon as we can!
As featured in



HOW TO PURCHASE
The easiest way to express interest in any of our hand-painted furniture or decorative accessories is to call us on 01444 441200 quoting the products Reference and description, alternatively you can either click the enquiry button located on each items page to simply use the contact form in the bottom of every page. We can deliver our furniture and accessories to anywhere within the UK but are more than happy for you to organise your own delivery of larger items.
"
its not what you look at that matters it's what you see
"
Henry David Thoreau