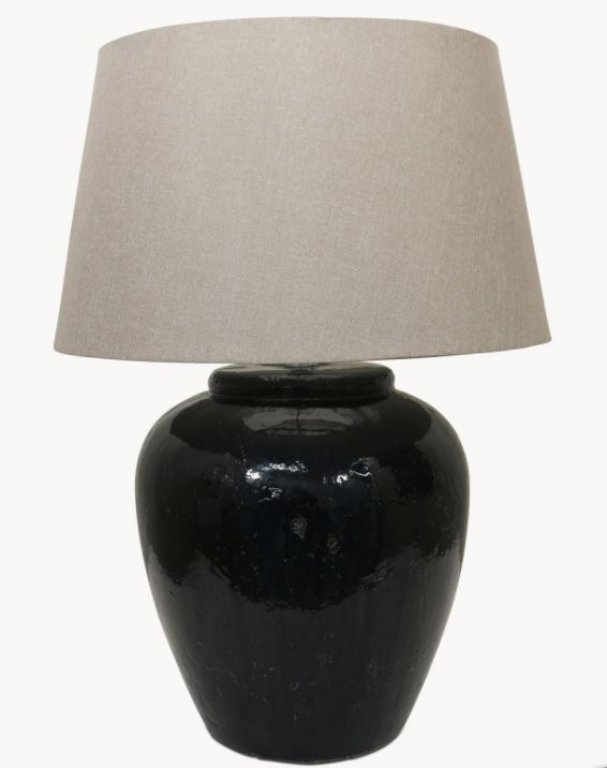 Glazed Lamp Base - Dark Blue
Smart and sophisticated this weighty piece will fit into almost any environment it finds itself in. A gorgeous shade of darkest blue. Price includes shade.
ON BACK ORDER
DUE IN STOCK EARLY MARCH
Measurements include Linen Shade/
Sorry not available to post.

Ref:
PB725
Category:
Lighting
Size (H x W x D):
69.00cm x 45.00cm x 45.00cm
Weight:
10.00kg
Age:
new
Location:
Pepperbox Interiors, Cuckfield
Enquire
HOW TO PURCHASE
The easiest way to express interest in any of our hand-painted furniture or decorative accessories is to call us at our shop in Cuckfield 01444 441200 or West Grinstead 01403 864110, quoting the products Ref no. Alternatively you can either click the enquiry button located on each items page to simply use the contact form in the bottom of every page to send us a message.
DELIVERY SERVICE
We can deliver our furniture and accessories to anywhere within the UK but we are more than happy for you to organise your own delivery of larger items.
"
Have no fear of perfection you'll never reach it
"
Salvador Dali